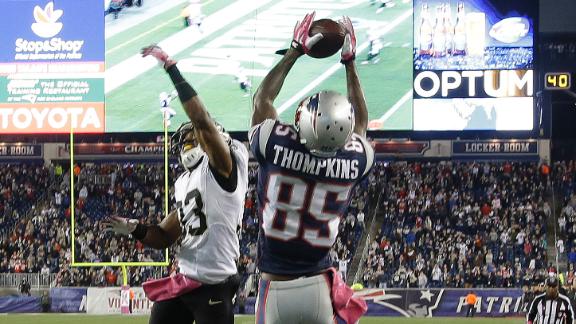 This week gave us possibly our best final drive of the year, as well as our biggest line of the year (spoiler: it wasn't covered). It also had a ton of home teams lay eggs and some blunders that left even the most ridiculous of people scratching their heads. Let's get to it.
-Man, the Houston Texans are in trouble. As is becoming a weekly occurrence, they threw a pick six. But this time, it was backup TJ Yates throwing said terrible pass after Matt Schaub got knocked out with a gruesome leg injury. To lose by 25 at home to a Rams team that has struggled mightily this season is an embarrassment. Almost as bad as...
-Losing by 25 at home to the Panthers, as the Vikings did. Carolina's only prior win was a blowout of the Giants, which looks less impressive every week. I can't understand the tragedy that
Adrian Peterson is experiencing
right now, but he was the lone bright spot in an otherwise abysmal offensive performance. Yikes. That performance was good enough to net Minnesota our
Worst Team of the Week
award.
-At one point today, Terrelle Pryor and the Oakland Raiders were facing a 3rd and 48. Granted, some of that was due to penalties, but the rest was due to the Kansas City Chiefs' stout defense. On the day, they forced 10 sacks in a brutally difficult to watch 24-7 win.
-Nick Foles looked really good today in leading the Iggles to a 31-20 victory over Tampa Bay. Granted, the Bucs are not a very solid team, but if (and by that I mean when) Vick is hurt for an extended period of time, Foles is a very competent fill-in. He even rushed for a score!
-The Packers won a game today when they only had two receivers by the end of the game. I don't know who that's more embarrassing for: Baltimore's D or their offense. Maybe both. They're a frustratingly inconsistent team that isn't even in the same class as last year. Too bad.
-The Steelers finally got a win, this time over the J-E-T-S pathetic Jets. New York has alternated between wins and losses every week, and at this rate, 8-8 would not surprise me at all. Geno Smith looked great last week, but quickly fell back to earth with a few rough picks this week.
-Of course, no pick was as bad as Brandon Weeden, who had the early hold on Stupid Play of the Week. He
threw a backhanded lob
that had about zero percent chance of being caught by someone on the Browns. Seriously, if you do nothing else in this article, just click that link and watch one of the worst interceptions you'll ever see.
-But alas, the late afternoon games had yet to be played, and so our official
Stupid Play of the Week
goes to safety Chris Maragos of the Seattle Seahawks. After Steven Hauschka found himself bloodied and on the sideline while trying to make a tackle, Maragos came in to hold a field goal right before halftime. Jon Ryan, normally the holder, went for the kick, instead. They'd have been better off just going for it, though, as Maragos bobbled the snap, then quite stupidly
tried to flip the ball up in the air
as several Titans converged around him. Predictably, it ended horribly, and Tennessee took a lead into the half. Fortunately for Seattle, they bounced back and won 20-13. Also there were like 167 fumbles in this game.
-Jacksonville actually looked impressive today--that's two weeks in a row! But they did lose my personal fantasy team star Cecil Shorts to a shoulder injury on their first drive. Justin Blackmon stepped up with 14 catches for 190 yards, though it's going to be tough going forward with just him. The spread for this game opened at -28 and settled at -27. The Broncos didn't even lead by that much at any point during the game, ultimately winning 35-19.
-The Saints and Patriots played probably the most entertaining game of the year. Drew Brees hit Kenny Stills for an incredible go-ahead catch with under four minutes to go, but then the Saints D couldn't get it done, and Tom Brady marched down the field in just 1:08 and hit Kenbrell Thompkins for the game winning touchdown with five seconds left. I was mad, because I picked the Saints to win, but it gave us
this Rob Ryan face
, which more than makes up for any anger I felt.
-One day, the Cowboys will play a game that doesn't cause their fans to go into cardiac arrest. Today will not be that day.